Master Catering Pros is one of the finest online service providers for catering requirements of the residents of Portland Oregon. We are a team of event professionals who have to build a network of some of the best caterers in the city of Portland. Caterers provided by us are professional, friendly, skilled, and trained hospitality professionals.
Master Catering Pros is a complete catering service provider company where are endeavor is to customize your menus as well decor so as to fit your distinctive taste as well as budget. We strive endlessly to ensure that every customer is completely satisfied by offering caterers provided by us who are expertise as well as a friendly and fine presentation that is both lively and unique. Master Catering Pros has actually supplied scrumptious culinary delights to the state of Oregon since past couple of decades.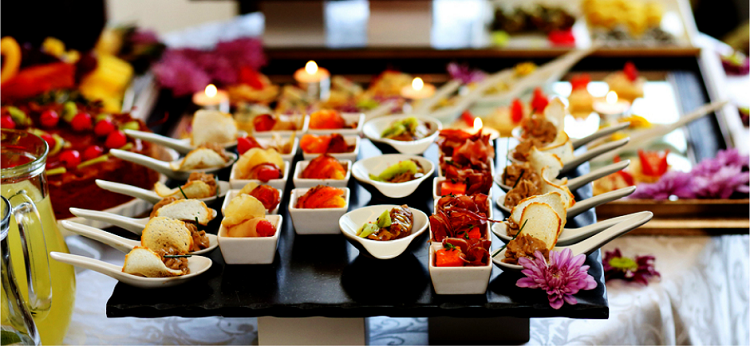 Best Catering In Portland OR
The team of caterers provided by us is always looking for the best and newest possibilities in the area of food, cuisine, and beverages. This can be arranged at the locations of our caterers or at a location provided by you. We have many caterers who have qualified chefs with which we can transform your party's normal menu into an outstanding, aromatic and tasty party menu. Our caterers have best menu options and flexibility in managing the menu according to your requirement, taste, and budget.
---
Address –
5933-A NE Win Sivers Dr,
Portland, Oregon 97220
Timing – 9 AM to 5 PM (Monday to Friday)
Ph. No. – (503) 676-5732
---
Professional customer support
Personal catering services Portland OR
A wide range of menu
Punctuality
All under one roof
Total care, without worries
Cared for in detail
Clear and sharp all-in prices
Master Catering Pros is an online catering platform. Our mission is to bring the best caterers in the city of Portland together in one place so that we could help you out in choosing the best one that suits your requirement. Whether you are looking for a team lunch, a corporate event or snacks for your cocktail party, our trusted, quality insured service is always there for you. With Master Catering Pros you can find the menus of the best caterers in your region online. Compare caterers, menus, and prices to find the perfect catering for your event. Caterers provided by us take the common and turn it into something amazing. From the caterers to the chef, we cover a plethora of countries and flavors. It is plainly demonstrated in our menus and our taste.

---
We Provide Various Types Of Catering Services In Portland OR
BBQ Catering
We provide you authentic BBQ catering experience by our specialist caterers in Portland OR.
Corporate Catering
Whether it's company party or daily lunch, we are always ready to handle any type of corporate catering.
Event Catering
Mastering Catering Pros is specialized in managing any size of event catering with unforgettable taste.
Wedding Catering
Master Catering Pros is not a wedding planner, but our contribution to wedding catering can reach far.
Party Catering
You plan a party and we are here to make your party food delicious with our special party catering in Portland.
Buffet Catering
Buffet catering is a practical and tasty solution for a wedding, birthday, anniversary or other parties.
Whether you're preparing a social or corporate gathering that calls for attention to detail, a wedding party, board luncheon, a charity gala or a birthday celebration; our coordinators will help you in creating a menu to showcase your own distinctive style and make sure that your guests are happy. Currently, we are operating in Portland city along with our branches in some of the other major cities of Oregon.
---
Client Testimonials
---
Search For Caterers In Nearby Cities
Master Catering Pros Salem OR
Planning for a party or wedding reception, you need a professional caterer in Salem OR to serve your guest the authentic taste.
Master Catering Pros Eugene OR
Master Catering Pros is a service provider of catering services in Eugene OR for all types of your party and event.
Master Catering Pros Gresham OR
Whether it's a wedding party, birthday party, reunion party or any special event, our caterers in Gresham are there to serve you.
Master Catering Pros Hillsboro OR
Do you need a professional catering in Hillsboro for your company event or party. Master Catering Pros is always ready to help you.
---
Please note that the name of the actual caterers may be changed and pseudo names can be used to avoid negative publicity online and maintaining anonymity till we meet you for a quote.
---
Company Details

Service Type
Provider Name
Master Catering Pros
,
5933-A NE Win Sivers Dr
,
Portland
,
OR
-
97220
,
Telephone No.(503) 676-5732
Operating Area
About
Master Catering Pros is one of the finest online service providers for catering requirements of the residents of Portland Oregon.